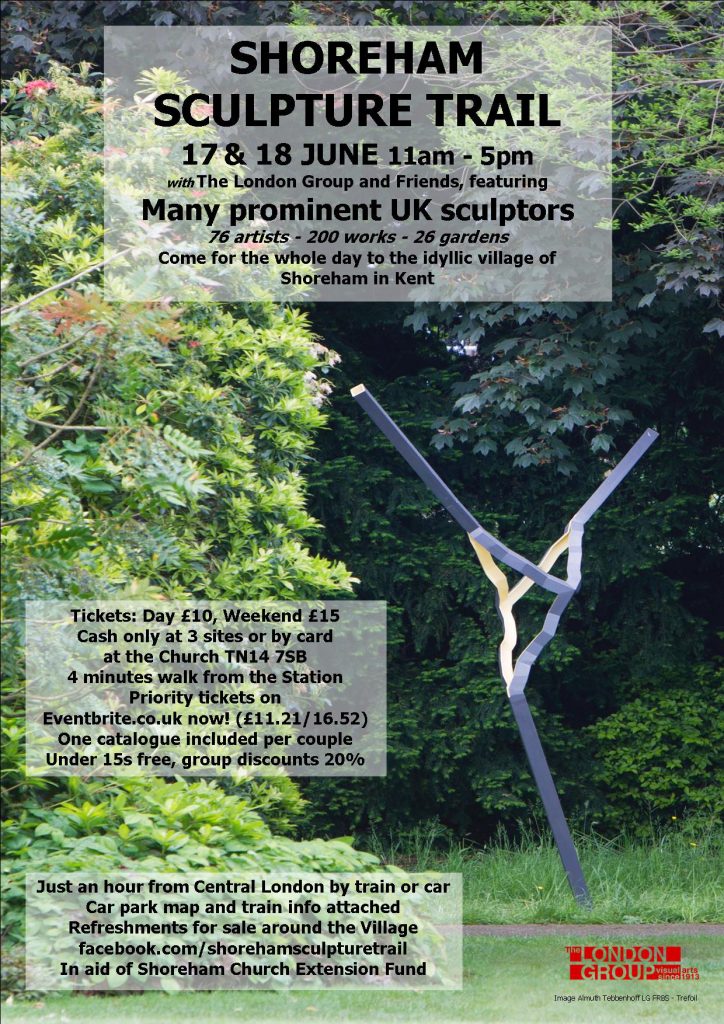 Delighted to be participating in The London Group's 'Sculpture Trail' in the village of Shoreham on June 17th and 18th! Here are images of four of the nine objects I will be placing in a lovely garden bordered by the River Darenth.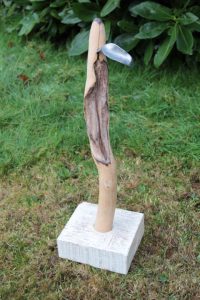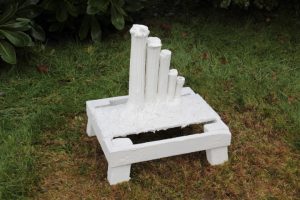 'Hybrid' © – laburnum, lead, wood base, 25 x 10 x 11 ins            'Pantatonic' © – hog weed, wood, plaster, paint, 23 x 10 x 17 ins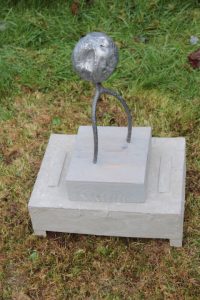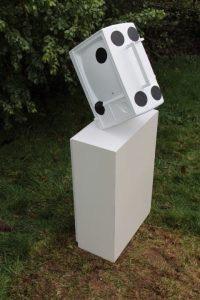 'Poor Boy' © – pitch fork, lead, wood, 17 x 19 x 8 ins              'We're dicing with…' © – (compr.), t.v., cabinet, paint, 47 x 18 x 9 ins
The catalogue for the Trail contains brief statements by the exhibiting artists. Here is mine!
Although my making always falls back on painting I like to move across a range of media. My choice of medium is project-specific. The three-dimensional objects (are they 'sculptures'?) invariably emerge from some practical engagement with their materials. In the course of this handling they seem to propose something about their alternative potential as they fall away from usage! The vagrant materials – woods, metals, plasters, paints, machine-derivatives, whatever-at-hand –   collaborate in a resolutely useless venture. In their alludings they may gesture obliquely to the painting life which, however temporarily, they have set aside.